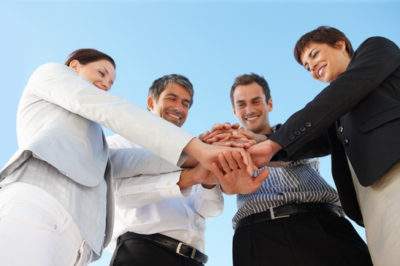 Planning a large corporate event takes a lot of effort, coordination and teamwork, and it can even be a little scary! So many details! Will the equipment be delivered on time? Will the entertainment show up? Oh, and the most worrisome of all… will the food be good and will there be enough of it? Finding the right corporate event catering company can be a challenge!
At Malbon's BBQ & Catering, we understand your worries. We've been there… we've been doing corporate event catering (for up to 5000 people!) for almost 3 decades. For you, it's probably a once-a-year thing (and perhaps this is your first big event), for us… well, it's what we DO.
Corporate Event Catering You Can Count On!
While we also cater parties for as few as 25 people, large events is where we really shine. We have the staff and equipment to handle most corporate event catering projects, and can feed up to 5000 people. That includes slow cooking the fresh whole hogs we're famous for.
Of course, our BBQ pork is just one of the many popular menu items we offer. We offer a wide variety of meats, salads, and side dishes. You can check out our catering menu to look at the variety. Of course, we can customize our menu to suit your needs.
Call us at 757-491-2555 to discuss our corporate event catering services and how we can help your event be a great success.